Comoros is a small archipelago located in the Indian Ocean between Tanzania, Mozambique, and Madagascar. The islands have a population of approximately 850 000, and have a unique culture arising from Swahili, Arabic, and Colonial French influences. The majority of the population is Islamic. As an incredibly poor country, Comoros' Human Development Index is ranked 156th in the world.
A
lthough Comoros has been virtually untouched by tourism, the expanding human population and resultant increase in demand for resources such as wood has led to rapid deforestation and loss of habitats. Several species unique to the islands now face extinction.
Around 60% of the population live on less than $1 (60p) a day. With few abundant natural resources, the local economy relies on farming "ylang ylang" – a plant from which an essential oil widely used in perfume production can be extracted.
With a lack of access to clean drinking water and dependence on traditional medicines, the absence of reliable medical services means diseases such as malaria, cholera, and tuberculosis remain prevalent among the population.
PERSONAL FUNDRAISING STATUS - UPDATES DAILY AT 4PM
MAEECHA is a Comorian NGO working to improve opportunities in the Comoros Islands so young people don't have to make the dangerous boat trip to Mayotte. In addition to providing educational support, the organisation strives to provide clean water, sanitation facilities, and guidance for young people separated from their families. Nasser Assoumani is the Director of MAEECHA.
Due to Comoros' poverty, large numbers of young people attempt to illegally emigrate to Mayotte (a nearby French colony) each year in search of better opportunities. The Comoros Project aims to reduce emigration by designing and constructing student dormitories to enable more of these young people to attend school on one of the islands.
A team of students initiated a collaboration with MAEECHA - a Comorian Non-Governmental Organisation (NGO) - in support of this goal.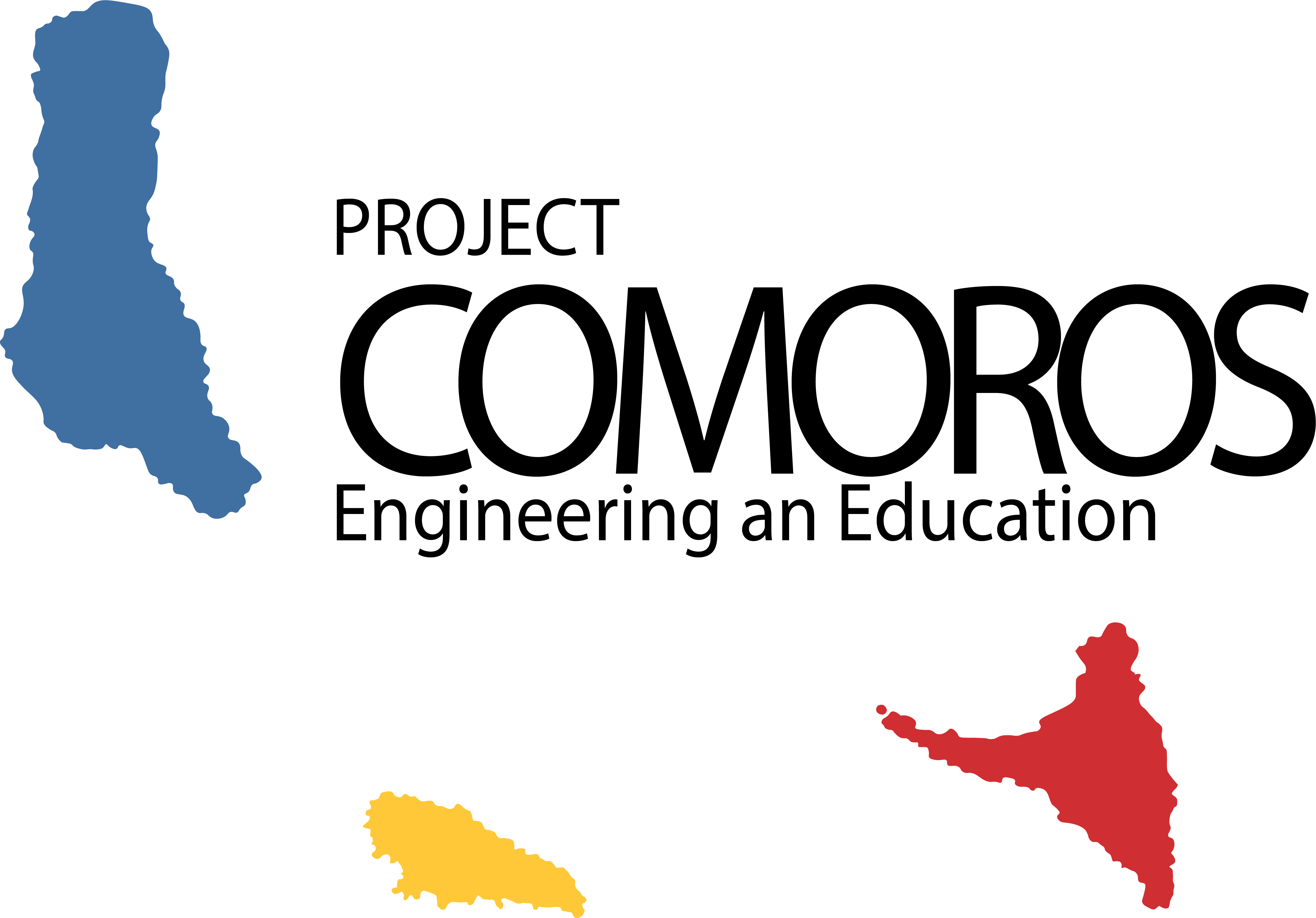 Produce the structural design for the school dormitory
Approach
Members complete calculations to determine the specific requirements of that element given its position in the structure and the load.
These design calculations are then used to produce a blueprint of the structure – a 2-D technical drawing enabling a local contractor to construct the building as specified.
Generate the necessary funds and resources required for the project
Approach
The team collaborate in an initial research effort to determine potential sources of funds (e.g. grants, sponsorships, the Student Union).
Having submitted applications, team members then contact the various providers to determine whether a proposal has been accepted.
Develop a water collection & treatment system for the dormitory
Approach
Designing the system has been divided into three components, each of which is being tacked by different team members.
The components are:
A water collection system,

A treatment system for collected/used water,

A storage system for collected/treated water.
Follow us on social and never miss a post.
To avoid unnecessary transaction fees, donations are collected via a dedicated personal bank account, which is opened for this sole purpose. 
The funds received into the account will be transferred to the NGO (Maeecha) via Imperial College Union. Your name and donation amount will be recorded and publicised for transparency. 
Should you wish to remain anonymous, please contact in advance. 
Recommended Donation Range: £3 – £15
Donations can be made using an UK-issued debit card via Barclays Pingit
Name: Y J Low
Sort code: 20-41-70
Account number: 2375 9717